Mobile Spy Basic Version 7 Cracked With Full Free Download
Mobile Spy Crack is the world's best smartphone application that helps you to spy on the mobile phones of friends and other persons. Its amazing feature to monitor other mobile phones, smartphones, Androidroid devices will help you to access whole information about your rivals or competitors. Mobile Spy Basic Version 7 Free Download will help you to monitor different items of cell phones like application usage, WhatsApp chats, GPS locations, photos, emails, text messages, monitor calls, etc. This mobile spy software will help you to hear all things by tracking a person's mobile.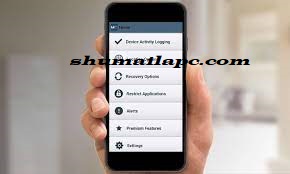 Why do users like Free Mobile Spy App for Android?
Mobile Spy Basic Version 7 for android is helpful to track SMS and text messages that are sent or received. It automatically uploads all messages to your mobile spy account for online data access. It is suitable to view all iMessages and tracking call logos. Users can check the whole URL history that was visited. Mobile Spy's latest version will help you to track videos and photos from a targeted mobile phone. Its GPS location log will identify or track the GPS location of the phones in an easy way. View all kinds of videos, emails, and Gmail applications from targeted phones.
12 Best Mobile Spy Apps for 2021 [UPDATED]
It can be pretty daunting to pick the best cell phone monitoring app when you have lots of options. Plus, who has got the time to review all the options and then pick only one? The trouble is that if you subscribe to a bad one, you won't get a refund. Yep, you will be pretty much stuck with it. That's why it's really crucial to evaluate your options pretty closely and then pay for one. But don't worry, we have made the job easier for you. We bring you the 12 best-rated phone spy apps for 2021 that are available out there. With this guide, you will be able to compare the options you have and choose the app that best suits your needs. Let's begin, shall we?