Mobile Spy Basic Version 7 Cracked With Full Free Download
Mobile Spy Crack is the world's best smartphone application that helps you to spy on the mobile phones of friends and other persons. Its amazing feature to monitor other mobile phones, smartphones, Androidroid devices will help you to access whole information about your rivals or competitors. Mobile Spy Basic Version 7 Free Download will help you to monitor different items of cell phones like application usage, WhatsApp chats, GPS locations, photos, emails, text messages, monitor calls, etc. This mobile spy software will help you to hear all things by tracking a person's mobile.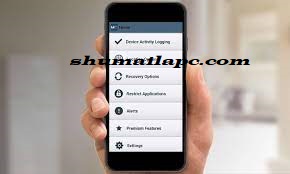 Why do users like Free Mobile Spy App for Android?
Mobile Spy Basic Version 7 for android is helpful to track SMS and text messages that are sent or received. It automatically uploads all messages to your mobile spy account for online data access. It is suitable to view all iMessages and tracking call logos. Users can check the whole URL history that was visited. Mobile Spy's latest version will help you to track videos and photos from a targeted mobile phone. Its GPS location log will identify or track the GPS location of the phones in an easy way. View all kinds of videos, emails, and Gmail applications from targeted phones.
12 Best Mobile Spy Apps for 2021 [UPDATED]
It can be pretty daunting to pick the best cell phone monitoring app when you have lots of options. Plus, who has got the time to review all the options and then pick only one? The trouble is that if you subscribe to a bad one, you won't get a refund. Yep, you will be pretty much stuck with it. That's why it's really crucial to evaluate your options pretty closely and then pay for one. But don't worry, we have made the job easier for you. We bring you the 12 best-rated phone spy apps for 2021 that are available out there. With this guide, you will be able to compare the options you have and choose the app that best suits your needs. Let's begin, shall we?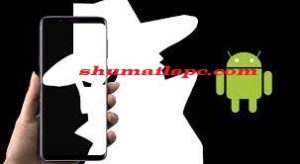 What features to consider before buying a mobile spying app?
Before you decide which mobile spying app is worth your money, here are some essential or in other words basic features that must be available in your app:
Compatibility
Is it compatible with the OS of your phone? It can be either Android or iPhone. You also have to see if the app supports your phone.
Location tracking
GPS tracking system lets you track the location of the target phone. A mobile spying app should have this as a crucial feature since you will be interested to know the whereabouts of your children or even employees.
Call log and SMS tracking
These are the most basic features to look for in cell phone spying apps as it is these conversations that can let you get to the bottom of some issues. Plus, some advanced apps let you intercept calls and the surroundings of the phones too. If you can get these features at a good price, then it is totally worth it.
Ability to work in stealth mode
Since it is spying software, it must be capable of working in discrete mode. You must be able to install it on the target device and be sure it will monitor things for you without being visible on the phone.
Price and quality co-relation
A cheap app will give you cheap features and a pricey app will give you quality features. But that does not mean you should buy a spying app that is costly. If the app is actually offering great features and it is justifying the price, you can readily go for it.
How to choose the right company?
Since there is a huge variety of mobile spy apps these days, you will, of course, have a lot of companies to choose from. Before you purchase any of the best-hidden spy apps, it is recommended to do your homework to be sure you have made the right choice. Here are some tips that will help you pick the right company:
Customer support
The product itself may be good but if the customer support is not good, then you may never be able to make the most of the product itself. If the website offers live chat support, test it. Ask a few questions related to the phone spy app and see if they are handled efficiently. Similarly, if a phone number is provided on the website, make sure it's functional.
Website
The website doesn't just give you a bigger picture of the product but the company itself. A decent company will always have a comprehensive website. Along with having details about the product, its features, tutorials, FAQs, guides, etc. also have information about the company, its location, and availability of support. Make sure the website has Terms and Conditions, Privacy Policy, and Disclaimer sections. Reading these pages will clear your head and help you decide whether to make a purchase or not.
Refund
If a digital product bought online doesn't come with a sound refund policy, then the risk of you losing your money gets pretty high. Because you never really know how the product would turn out to be unless you have already used it. The challenge with online cell phone spying apps is that not many companies offer a free trial. Keeping that contingency into consideration, many top spy apps rather offer a fully functional online demo in place for the free trial. Xnspy also has an impressive live demo that you could give a try before making a final purchase decision.
Location
A lot of people don't take this into account but you should always consider the location of the company you are buying the mobile spy app from. Choose the company that's located in your own country so that you don't have to face time zone constraints. The location of the company also tells about its reliability and quality of services.
We hope that this guide came as an answer to most of your questions related to the 12 best mobile spy apps. The purpose of creating this review was to make your decision easier and choose the right mobile spy app.
Mobile Spy Basic Version 7 Free Download Full Version 2022 From Shumailapc.com The Links Are Given Below!