Octoplus FRP Tool v2.3.0 Crack + Torrent Key Free Download 2023
Octoplus FRP Tool Crack is an exceptional device that tackles telephone adjusting issues. Further, it allows you to fix and open your telephones. This product underpins different sorts of telephones, including Samsung, JTAG, Oppo, Vivo, LG, Nokia, and significantly more. In addition, With this application, You will have the option to streak your mobiles and telephones without any problem. Additionally, it gives you the best impedance to work frameworks of various kinds of mobiles! Since it can fix dead telephones in a decent way. Moreover, By utilizing this application you can fix numerous issues with no issue!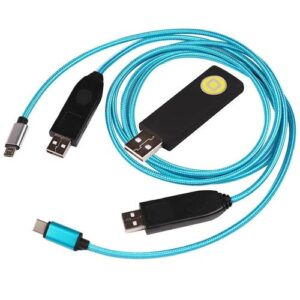 Octoplus FRP Tool Crack Keygen Key
Octoplus FRP Tool is a specialized program developed to Remove FRP Factory Reset Protection from any Android phone through EDL, Fastboot, ADB, Download, and Meta mode. It requires a hardware dongle to run and use it on your PC properly. In the following topics, I share the URL to download Octoplus FRP Tool Latest Setup v2.2.7 with proper installation and user manual guides to unlock any Android phone for free.
OCTOPLUS Setup doesn't influence the speed of your gadget.  Moreover, presently we can say that because of its most recent highlights, it can sort out a wide range of issues. Because of its serious highlights, it turns into the best option for clients. All things considered, it turns into the most acclaimed programming all around the globe.  Moreover, In the event that you think it is more payable programming? At that point, please my webpage and download it for free! OCTOPLUS FRP Tool is an application for Windows, PCs, It is exceptional for Samsung Phones, which permits you to Unlock codes, eliminate the lock, FRP resets, Imei fixes, Flash, Read Flash, and so on!
Octoplus FRP Tool Crack License Key 2023
Google provides the new FRP feature on Android Lollipop, Marshmallow, Nougat, Pie, Oreo, and 10 Q versions. The summarization of factory reset protection is FRP and it basically protects Android users' personal data and Privacy during thefts. The process of unlocking FRP security is different with every new Android version and phone. So, always remember the Gmail account information to avoid FRP protection lock.
OctoPlus Box License Key is the most recent and standard operating arrangement in the business. More, This product refreshes one time each week. Along these lines, You can peruse and compose total Flash and adjustment information documents. Additionally, The manual choice has also a far-reaching depiction of all capacity employment. Likewise, It has a quick fringe association speed. Besides, the program has a standard FTDI mix circuit for cell phone administration through sequential availability. Thus, You can also likewise open the total Flash document in the doubling organization.

Key Features:
Phone Unlocking: OCTOPLUS can unlock a wide range of Samsung devices from various carriers and regions. This allows users to switch carriers without changing their devices.
FRP (Factory Reset Protection) Removal: OCTOPLUS can help users remove FRP locks from Samsung devices, which can occur when a device is reset and the original Google account credentials are required to set it up again.
IMEI Repair: The tool can repair or change the International Mobile Equipment Identity (IMEI) number of a Samsung device. This might be necessary for legal purposes or to resolve network-related issues.
Read/Write Firmware: OCTOPLUS can read the firmware from Samsung devices and write new firmware to them. This can be useful for resolving software-related issues or upgrading to newer versions of the operating system.
Repair Network Issues: The tool can be used to repair network-related problems such as no signal or inability to connect to cellular networks.
 Product Key:
456E4-5R6T7-YHGFR-D56T7-YUHGF
R56T7Y-UHGFT-R5678-UHYTR-56789
HGTFR-56789-UIJHG-T6578-9IOJH
6789I-OJUYG-T6789-IT678-U9IHY
GT267-89UGF-R567Y-U2GFR-D567Y
 License Key:
FDB-FGHN-DFGHN-HGJMN-PDF
FG-NHFG-NHG-NFG-GDN-FGNMM
BGF-NFGN-DGHN-FGN-MDFN-FNF
FG-NDHN-GH-DNDHM-DGHN-HG
 Serial Key:
GN-DFN-DFGN-BFGN-DFGN-BFGNF
FGN-BFGN-DFG-NFGMN-FGN-FNN
GFN-DFG-BNFDGN-FGN-DFGH-FNF
FG-NSGN-HF-NFG-NDFG-FGN-DGN
What's New?
Direct opening!
Resetting all locks!
Read the phone details!
Firmware update!
Read/write complete flash memory records and calibration!
Read the firmware version!
Full factory reset!
Multilingual programming interface: English, Spanish, Portuguese, Romanian, Russian, Ukrainian,
Arabic, Hungarian.
System Requirements:
Operating System: Windows 7, 8, 8.1, or 10 (64-bit) is commonly supported.
Processor: A modern multi-core processor, such as Intel Core i5 or higher.
Memory (RAM): At least 4 GB of RAM, although more is better for smoother performance.
Hard Drive Space: Depending on the software and included databases, you might need around 20-30 GB of free space.
Graphics: A graphics card that supports a resolution of at least 1024×768.
USB Ports: Multiple USB ports for connecting devices.
Internet Connection: An internet connection might be required for software updates and accessing online features.
How To Crack?
Download and Install Octoplus Software: Visit the official Octoplus website to download the Octoplus Samsung Software.
Install the software on your computer following the provided instructions.
Connect Your Device: Connect your Samsung device to your computer using a compatible USB cable.
Launch Octoplus Software: Open the Octoplus Samsung software on your computer.
Select Your Device Model: In the Octoplus software, select your Samsung device model from the list of supported models.
Octoplus FRP Tool v2.3.0 Crack + Serial Key Free Download Form shumailapc.com The Links Are Given Below!👌